Positioning & Differentiation in A/E/C Marketing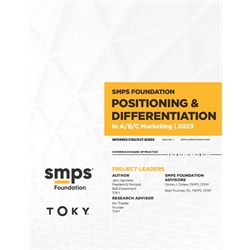 Description
Marketing is often one of the most controversial business components in professional services firms. Many firms question the value of marketing in fields that are often heavily relationship sales driven. Branding as a discipline is frequently lumped in with marketing and suffers from the same jaded view.

It is important, however, for organizations to realize how much broader branding is than marketing or promotions. Brand touches every aspect of the company from internal culture and communications to the firms reputation in the industry. In many firms, these various aspects of brand are either left to chance or are managed by separate and often misaligned efforts.

Realizing these benefits requires a coordinated effort within an organization to define and shepherd the brand. One of the most critical components of branding for professional services firms is positioning. This is particularly true for A/E/C firms. Positioning is the North Star for the brand, helping internal and external stakeholders understand how the firm is different from its competitors, which can be critical for being short listed on projects. Alignment on brand positioning is also critical in ensuring that the organization works together toward common goals and with a common philosophy.


Please log in to receive member pricing.